Meet Our Dental Team – Melbourne, FL
Get to Know Our Friendly Team
Our team is a dental family, and we value what each individual brings to the office. We have four experienced and gentle dental hygienists, three dental assistants, and three patient care coordinators who are passionate about creating a welcoming and comfortable environment for you to get the care you deserve. Some of our Melbourne dental team members are bilingual to assist in meeting your needs. To learn more about the friendly faces in our dental practice, read below!
Lucy – Dental Office Manager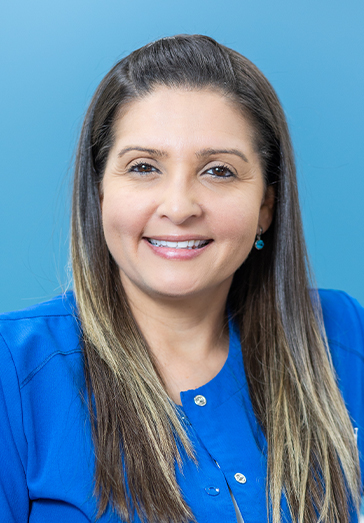 In addition to helping people, Lucy finds great satisfaction in working with such an amazing team of dental professionals. In fact, to her it feels more like a family! Lucy actually started her dental career in high school as a dental assistant and worked in this position for about 15 years. She took an opportunity to transition to administrative tasks at the front desk and hasn't looked back. With nearly 30 years of experience, she has developed a passion for making a difference in patients' lives every day and takes pride in the quality of our team's work and in the knowledge that Dr. Rowley has patients' best interests at heart. Outside the office, Lucy stays busy with an active, young son. She loves making memories with family and, when she has the time, doing acrylic painting.
Cyprianne – Dental Patient Coordinator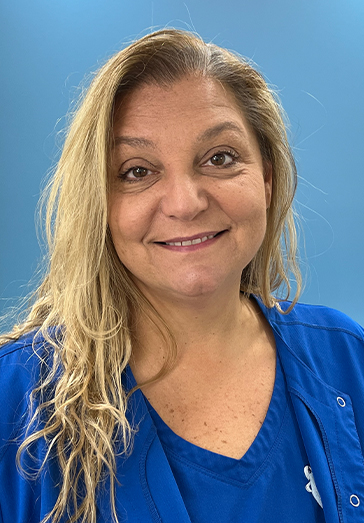 When it comes to experience and training, you won't find very many professionals with the credentials that Cyprianne has. After graduating from Brevard Community college, she has gained nearly 35 years of experience as a dental assistant and has undergone advanced coursework in dental implants, one of dentistry's most complex treatments. As a mother to a total of four children, Cyprianne has four grandchildren. In her time away from the dental office, she enjoys going kayaking, working in her garden, and being on the beach with her dogs. She also looks forward to traveling the world in this phase of her life!
Shelby – Dental Insurance Coordinator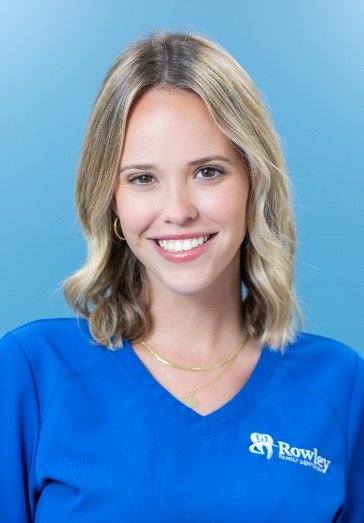 Shelby has been with our dental practice for her whole career so far. For the first three years, she worked as a dental assistant, but she has since transitioned to become our dental insurance coordinator. Even with this change, her goal remains the same: to work as a team to provide the best possible care and service for our patients. In the past, she has undergone educational coursework at Valencia College, the University of Central Florida, and Eastern Florida State College. Shelby got married in 2020, and she and her husband have three dogs named Miley, Dolly, and Sis. When she's not spending time with family or on the airboat at the lake, you'll likely find her listening to true crime podcasts. And she is obsessed with iced coffee!
Debbie – Registered Dental Hygienist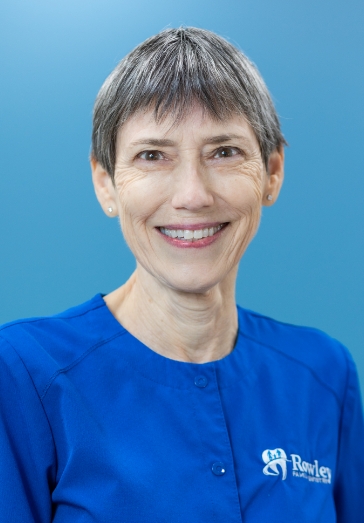 In more than four decades of experience, Debbie's favorite part of her job remains the same—our patients! She earned her dental hygiene degree from Pensacola Junior College and has since taken countless hours of continuing education coursework to stay on top of developments in the dentistry field. Debbie is a proud mother of two sons and grandmother of two granddaughters, whom she loves to play with. As a child, she was an avid horse rider and still enjoys being around them to this day. She also likes to walk, work in her garden, and solve puzzles.
Lauren – Registered Dental Hygienist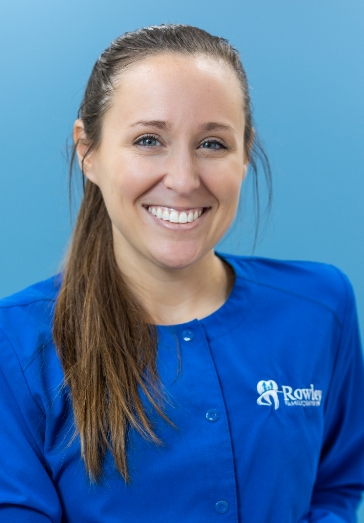 Before joining our dental team, Lauren had worked with Dr. Rowley before. She has a reputation of talking "too much" with patients, but she enjoys getting to know them and building relationships! Although the institution has since changed its name to Eastern Florida State College, she graduated from Brevard Community College more than 10 years ago. She is also certified in local anesthetic through Palm Beach State College. Married with four active children, Lauren doesn't have much time for her own hobbies, but she and her family are involved in sports and activities in the community as well as their church.
Lynda – Registered Dental Hygienist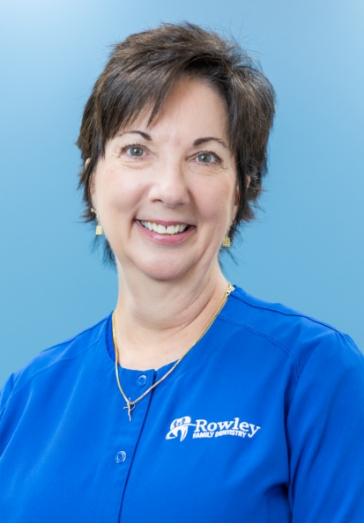 The best part of the job, for Lynda, is working alongside a great team. She loves knowing she can rely on her co-workers to deliver outstanding service and support. In her professional background, she graduated from Brevard Community College as a certified dental assistant and worked in this capacity for about a year. She returned to school at Palm Beach Junior College and earned her degree in dental hygiene and has been doing this work for about 40 years! She has also received certification in local anesthetic administration from Valencia College. As a mother of two and a grandmother of four, Lynda stays quite busy spending her free time with family, which includes her mother-in-law and family dog. She also likes yard work and long walks. She met her husband in high school, and they were even each other's first dates! But it wasn't until after college that they began their romance, which continues to this day.
Shannon – Registered Dental Hygienist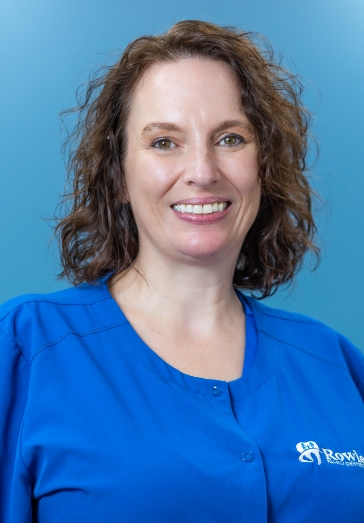 What makes dentistry so rewarding for Shannon? The relationships she takes the time to build with each patient. Prior to becoming part of our team, she spent 19 years at the same dentist's office before the dentist retired. While she earned her certification in dental hygiene at Eastern Florida State College, she worked as a dental assistant and has about 25 years of clinical experience as a hygienist. Shannon has been married to her high school sweetheart for that same amount of time, and together they have three children. Even as her children grow and leave home for college, she loves spending time with them and traveling in her free time.
Erika – Dental Assistant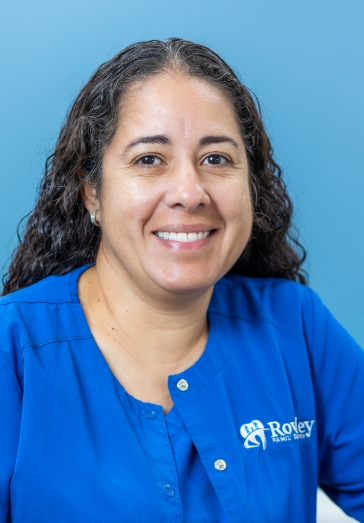 With nearly 30 years of clinical experience under her belt, Erika has definitely made dentistry her passion, and it shows in her friendly demeanor. She loves everything about her job, and in the past, she has worked in general, endodontic, oral surgery, and orthodontic practices. Originally from New Jersey, Erika is happily married with two teenage children.
Ana – Dental Assistant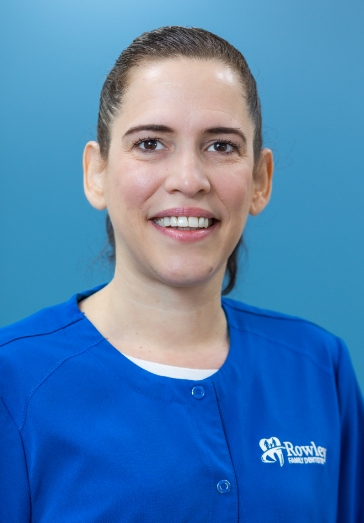 Every day, Ana looks forward to interacting with our patients. She brings more than 20 years of experience to each appointment, meaning you're in good hands! Ana earned her certificate in expanded functions from the Robert Morgan Vocational School, and she is a native of the Palm Bay area. She recently got married, and she and her husband are currently learning Italian together. They also enjoy paddle boarding and often travel to the west coast of Florida so they can watch the amazing sunsets there.