Restorative Dentistry – Melbourne, FL
Rebuilding & Restoring Smiles with Top-Tier Dentistry
Throughout their lives, most people will require a dental restoration, which can include a filling, crown, or some type of restorative treatment, like root canal therapy. Even though these procedures can feel daunting, know that they allow our skilled team to preserve your natural dental structure, which is very important! If you have a broken, severely misshapen, or aching tooth, don't hesitate to call our team to schedule an appointment with Dr. Rowley for restorative dentistry in Melbourne.
Why Choose Rowley Family Dentistry for Restorative Dentistry?
Caring & Compassionate Dental Team
Newly Remodeled, Modern Dental Office
Start-to-Finish Dental Implant Treatment
Tooth-Colored Fillings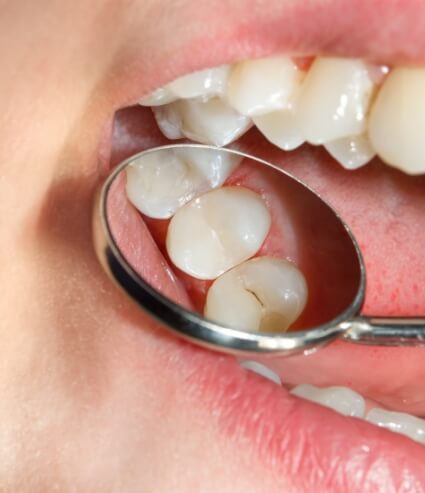 Decay can eat through a tooth's structure, and the further within the tooth it gets, the closer it is to the heart of it, known as the pulp. Once it reaches this area, it can infect and kill the nerves within the tooth. Our goal is to spot the signs of cavities early on, clean and disinfect them, and fill them with a substance called composite resin that's color-matched to your tooth. This material is able to fuse with the remaining tooth structure and seal it off from the threat of bacteria.
Dental Crowns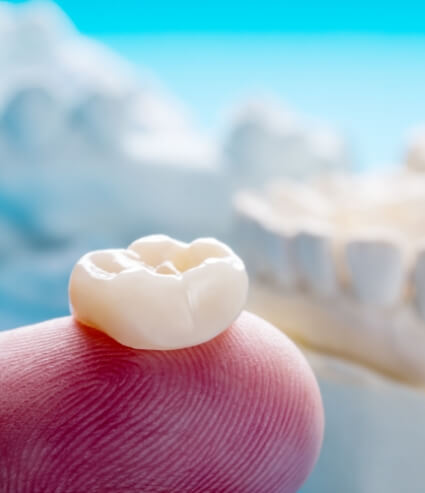 Dental crowns are cap-like restorations that are designed to fit over the visible portion of damaged or treated teeth, like after root canal therapy or a large filling has been placed. Their purpose is to provide compromised teeth with additional support and protection so you can continue enjoying them for years to come without experiencing discomfort. They can be crafted from a variety of materials, including ceramic, zirconia, porcelain, and gold.
Learn More About Dental Crowns
Root Canals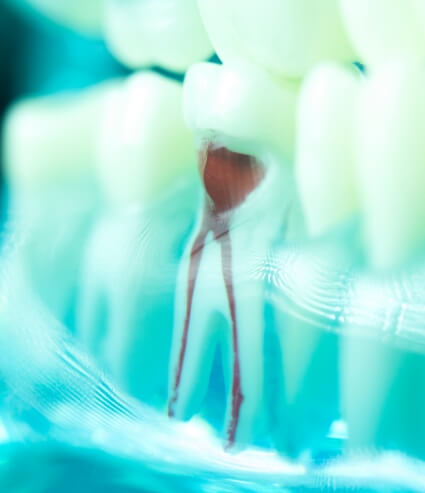 Root canals have a reputation of being scary, but that's just not the case! We utilize this treatment to save teeth that have been severely impacted by decay so you can continue enjoying a natural smile. We'll access the inner chamber of an infected tooth, remove the pulp, and sanitize it. After no more bacteria linger, we'll rebuild its structure with a substance called gutta percha, topping it off with a protective dental crown.
Tooth Extractions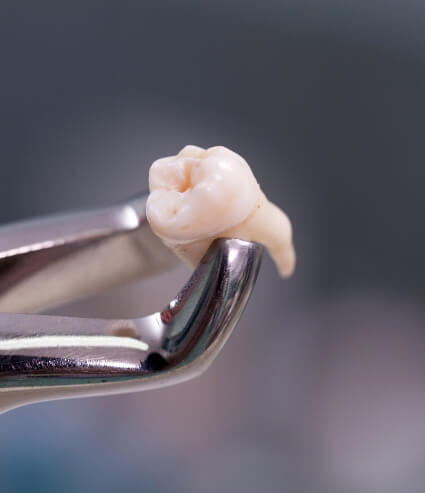 While tooth extractions aren't a go-to treatment for us, there are certain instances in which removing a severely compromised tooth is necessary to keep the rest of your smile healthy. To extract the tooth, we'll gently wiggle it free from connective tissues using a pair of forceps and remove it from the gum line. After your extraction, we'll work with you to create a plan to restore your smile if you'd like!
Full Mouth Reconstruction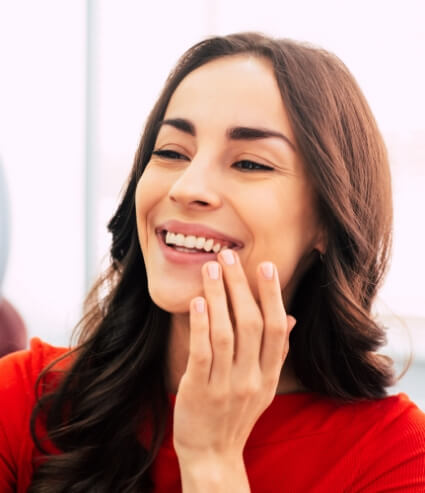 If you have several missing or damaged teeth that are impacting not just your self-confidence, but also your overall and oral health, a full mouth reconstruction may be the best option for you. We'll create a comprehensive dental treatment plan to address each of the issues at-hand over the course of a period of time that works best for you and your budget.