Preventive Dentistry – Melbourne, FL
A Healthy Smile Is Just a Visit Away!
The key to good oral health is routine visits to your dentist! At Rowley Family Dentistry, we provide comprehensive dental checkups and teeth cleanings to ensure there are no lingering oral health problems invading your smile, like cavities or gum disease. If we do spot anything, we'll provide you with a personalized dental treatment plan to tackle them before they can progress any further. If it has been more than six months since your last dental visit, call us today to schedule one for the preventive dentistry in Melbourne your smile needs!
Why Choose Rowley Family Dentistry for Preventive Dentistry?
Community-Trusted Dental Practice
Comprehensive Dental Care for Patients of All Ages
Newly Remodeled, Modern Dental Office
Dental Checkups & Teeth Cleanings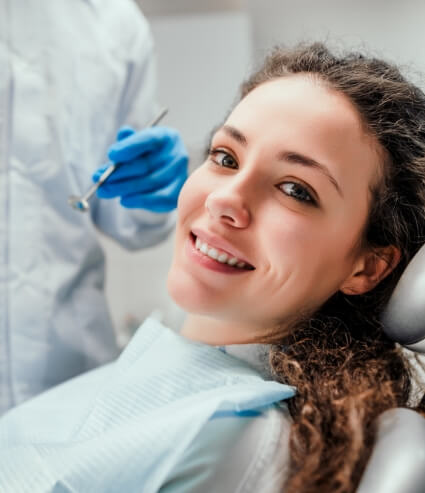 During your bi-annual dental checkups and teeth cleanings, we'll capture X-rays of your mouth to view the area that lies below the gumline as well as conduct a thorough visual examination to make sure that any lingering problems are addressed. One of our skilled dental hygienists will then clear all plaque and tartar from the surface of your teeth and polish and floss them, leaving your smile refreshed. Before you leave, our team will do a final check with you to make sure than any follow-up appointments get scheduled and questions you have are answered.
Oral Cancer Screenings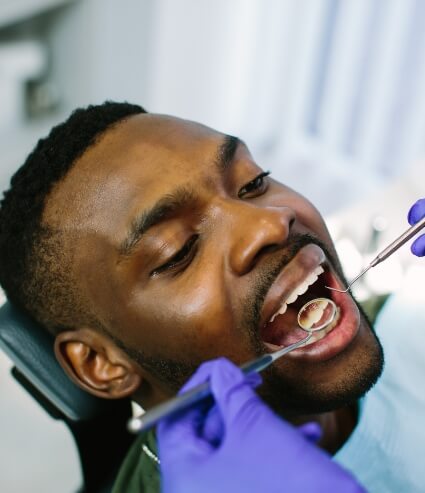 During each dental checkup that we conduct, we also provide an oral cancer screening. This disease can be deadly, especially when it advances and spreads throughout the mouth, which is why we're diligent about looking for signs. Dr. Rowley will examine your lips, tongue, oral tissues, neck, and throat for symptoms, and if our team spots any abnormalities, we'll refer you for additional testing to ensure you get the appropriate care.