Advanced Dental Technology – Melbourne, FL
Advanced Technology for Long-Lasting Treatment Results
At Rowley Family Dentistry, we're dedicated to staying on top of the latest advancements in our field, including using modern technology in our dental office, like intraoral cameras, digital dental X-ray imaging systems, and our cone beam CT scanner. Not only do these make each of your examinations and consultations more streamlined, but they also allow us to plan detailed treatments so you can enjoy results that stand the test of time. Read more about our advanced dental technology in Melbourne below!
Committed to State-of-the-Art & Comfortable Dental Experiences
Streamlined Dental Treatment Consultations
High Quality Digital Dental Imaging
More Accurate Diagnoses
Intraoral Cameras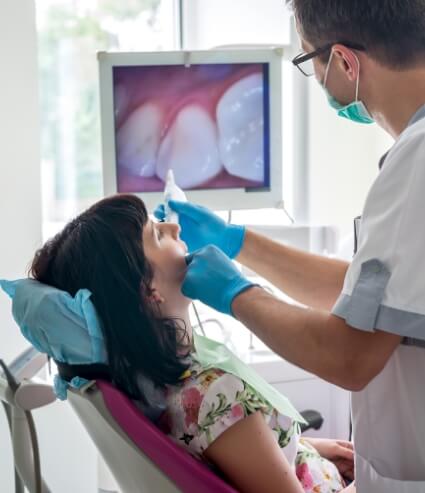 We utilize intraoral cameras during dental exams in order to see the hard to reach areas of the mouth more clearly. They're small, pen-like devices with cameras on the end of them that allow us to capture video footage as well as still images that we can display on a large chairside monitor to show you what issues we're looking it. These images also allow us to better explain how our proposed dental treatment plan can fix the issue.
All-Digital Dental X-Rays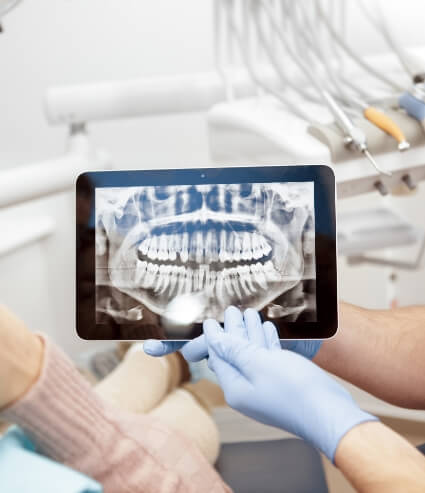 In the past, dentists would utilize film X-rays to be able to view the area of the mouth that lies below the gumline. Today, we utilize digital dental technology to do this because it allows us to capture higher quality images, leading to more accurate diagnoses and makes the X-ray immediately viewable to Dr. Rowley, streamlining your bi-annual dental checkups and oral examinations.
3D Cone Beam Imaging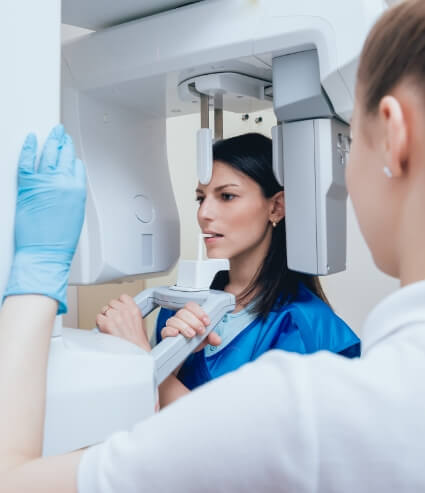 If you're experiencing jaw pain as a result of TMJ dysfunction or looking into more advanced procedures like dental implants, you'll likely be able to benefit from our cone beam CT scanner. This device captures a 3D image of your facial structure in as little as 30 seconds, allowing Dr. Rowley to view your jaw joints, facial nerves, sinuses, and other important features to better plan surgeries and treatments.