Gum Disease Treatment – Melbourne, FL
Keeping the Foundation of Smiles Healthy
According to the Centers for Disease Control and Prevention, one out every two adults in the nation has gum disease. This condition can begin by presenting hardly noticeable symptoms, like bleeding when brushing your teeth or bad breath, and progress to causing permanent damage to your smile, like tooth loss. Dr. Rowley's goal is to spot the signs of gum disease as early as possible and tackle them to preserve the health of the foundation of your grin. Luckily, we're proud to offer targeted gum disease treatment in Melbourne.
Why Choose Rowley Family Dentistry for Gum Disease Treatment?
Oral Conscious Sedation Dentistry Available
Personalized Dental Care Focused on Comfort & Quality
We See Patients of All Ages
Scaling & Root Planing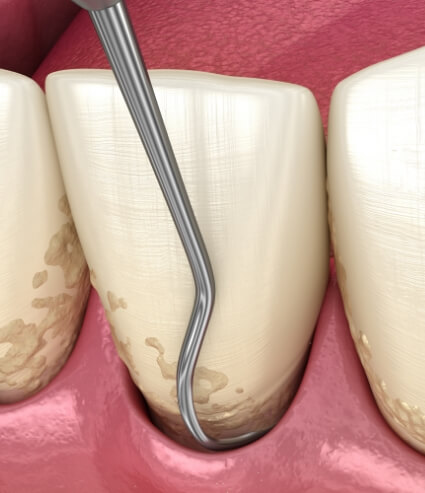 We typically recommend scaling and root planing for anyone who is experiencing the mild to moderate signs of gum disease, like gum recession, chronic bad breath, and bleeding gums when brushing or flossing. During this process, our dental team will thoroughly remove all plaque and tartar from the surface of the teeth to minimize bacteria presence. Then, we'll clear away all hardened pockets of bacteria from the roots of the teeth, allowing the tissue to healthily reattach and continue protecting the roots from infection.