Children's Dentistry – Melbourne, FL
Taking Care of Growing Smiles & Creating Positive Experiences
Dr. Rowley and our friendly team enjoy seeing patients of all ages, including children and teenagers! We understand that younger children are still building positive relationships with their dentist and forming good oral hygiene routines, which is why we've created a fun and educational environment for them to receive care in. If your child is due for a checkup and cleaning or experiencing a dental emergency, don't hesitate to give your dentist in Melbourne a call!
Why Choose Rowley Family Dentistry for Children's Dentistry?
Kid-Friendly Preventive Dental Treatments
Safe & Fast Digital X-Ray Imaging
Patient & Experienced Dental Team
Dental Checkups & Cleanings for Kids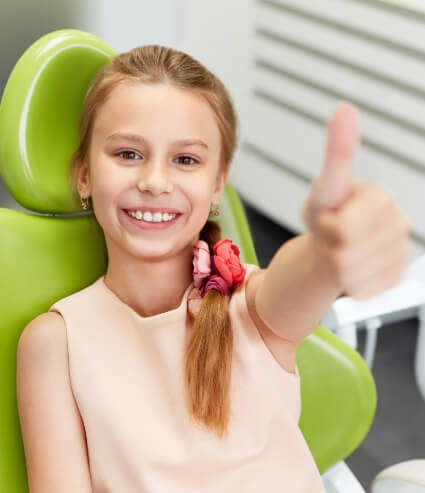 Here at Rowley Family Dentistry, we welcome children starting at the age of 3 years old. Once they get comfortable with our team and understand that we're here to help keep their pearly whites clean and healthy, we'll start conducting full, routine checkups and cleanings on them, including capturing X-rays and polishing their teeth.
Dental Sealants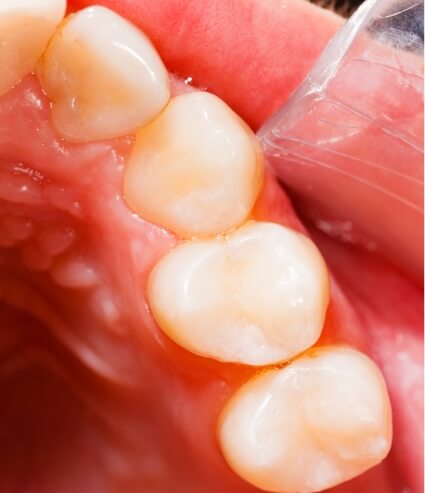 One of the most common oral health problems among children is decay, which is why our team offers dental sealants. This preventive treatment involves painting clear coatings over the biting surface of their molars to block food particles from collecting in the deep pits and grooves of them. Not only do sealants make brushing more effective, but they also drastically reduce the risk of cavity formation and continue protecting teeth for years.
Fluoride Treatments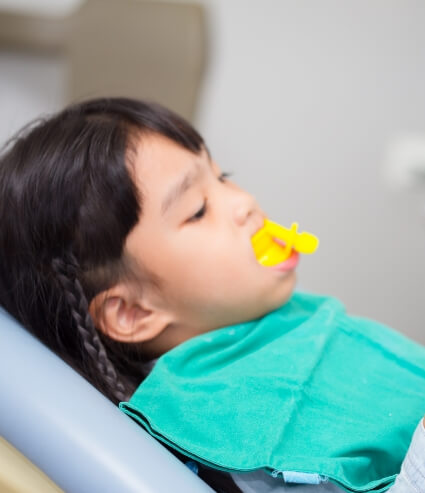 Fluoride is a naturally derived mineral most popularly known for its enamel-strengthening properties. It's produced by rocks and found in fresh fruits and vegetables, the air, and the soil. It's also added to local water sources and oral hygiene products like toothpaste. If your child isn't receiving enough fluoride in their daily diet, we can supplement it by placing a fluoridated varnish on their teeth after their routine cleaning to protect them from cavities.
Tooth-Colored Fillings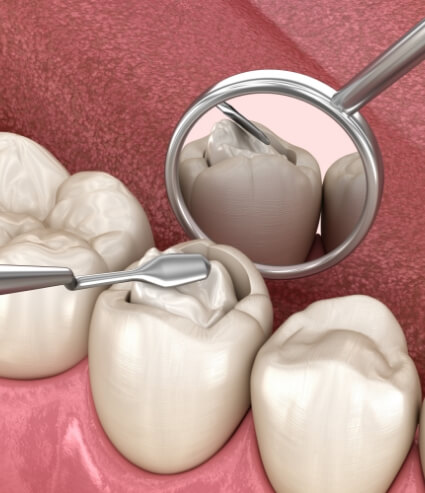 Dentists often fill children's cavities with metal fillings that can not only draw attention to damaged teeth, affecting how they interact at school by impacting their confidence, but also causing unwanted side-effects like dental sensitivity and tooth discoloration. Dr. Rowley believes that children should be able to smile and speak with confidence, just like adults! That's why we offer tooth-colored cavity fillings to keep decay from spreading and seal off the inner portion of their tooth from the threat of harmful bacteria.