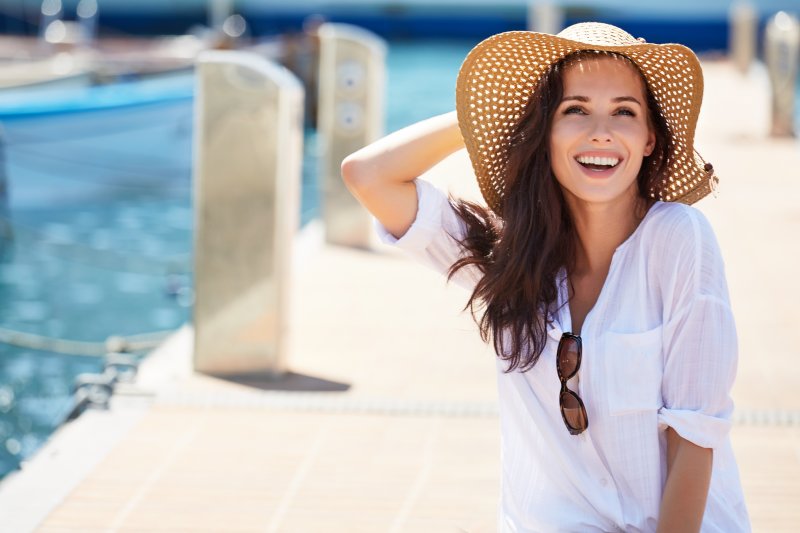 Dental implants can make a massive difference in the lives of patients who have long been missing teeth, affording them greater strength and stability in their bite. However, dental implants also involve surgical treatment, which can disincentivize patients from getting the care that they need.
If you've been on the fence about getting dental implants, this summer is actually the perfect time to get started. Here are a few reasons why that is.
Make Use Of Some Free Time
Typically, people's schedules start to slow down a little bit in the summertime. Temperatures start to rise, and people are a little bit less active than they are normally.
If you're the sort of person who can't find time for dental care because of work or school, you might have a little bit more free time this summer. That could give you an excellent opportunity to get started with dental implant treatment.
Summer Soft Foods
In the days after dental implant surgery, it's often recommended that you adopt a soft food diet for a few days. Under normal circumstances, it can be a little bit difficult to cut out solid foods while still getting the nutrients that you need and—importantly—enjoying what you eat.
However, in the summertime, there are plenty of delicious foods that you enjoy. Smoothies, cold soups, and even a little bit of ice cream can make a soft food diet actually enjoyable. For that reason, you could make a good argument that summer is the best time for dental implant aftercare.
Taking Advantage of the Present
It's hard to overstate what dental implants can do for people who are interested in a stronger bite. Their stability, durability, and realism are hard to match with any other kind of tooth replacement option.
The sooner you get your dental implants, the sooner you'll be able to enjoy everything that they have to offer. This summer is a great time to get started—by this time next year, you won't even remember the smile you had before.
About the Author
Dr. Nicholas Rowley has been helping local families smile for over a decade. To this day there's nothing he loves more than being able to provide his patients with the highest quality of care, giving them healthy and beautiful smiles. Dr. Rowley earned his doctorate from Nova Southeastern University, and he's currently a member of both the American Dental Association and the Florida Dental Association.
If you have any questions about dental implants, he can be reached at his website or by phone at (321) 723-1772.